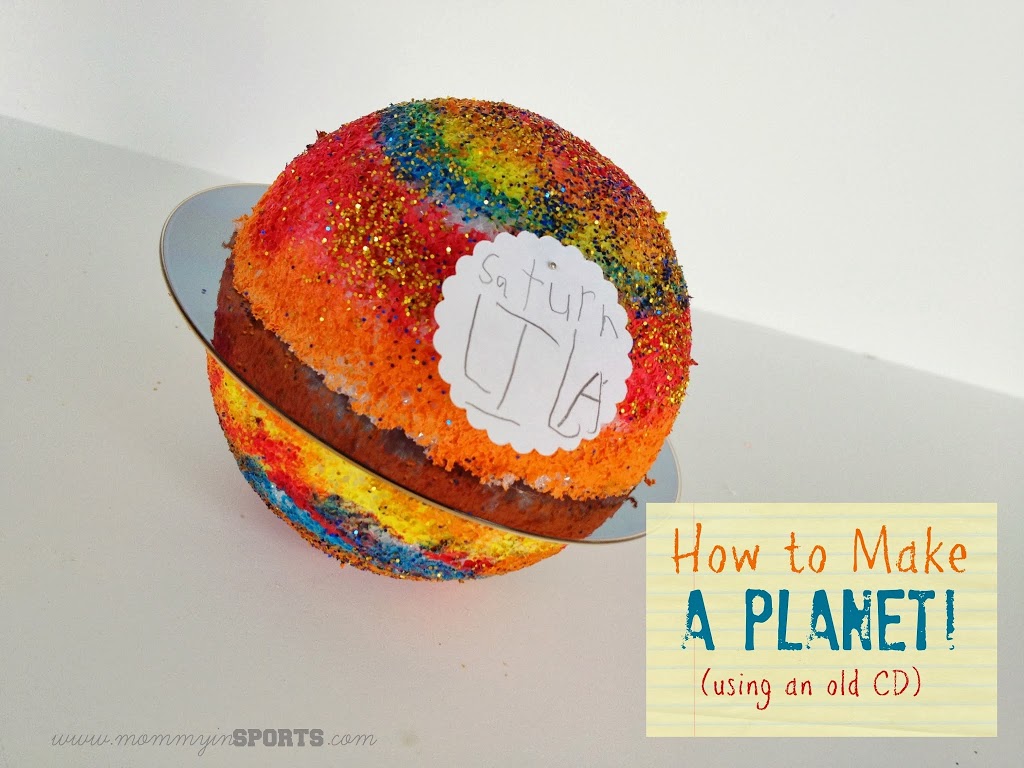 Remember that feeling in school when you walked in and realized that you forgot a project was due? Pure panic in the bottom of your gut?! Yeah, that happened to me today, but it wasn't my homework, it was my daughter's for preschool. We were supposed to make a planet this weekend out of paper mache or styrofoam, and I totally spaced.
To make matters worse she was too sick to stay at school, so we left and headed straight for a quick stop at Michael's. Thank goodness for my iphone, where I quickly googled 'how to make a planet'. One of the first ones that popped up used an old CD or DVD as the 'rings'. Perfect! I then had to google which planets have rings. (Yeah…I am seriously going to suck at helping with homework when she gets older.) I showed Lila, and she liked the colors of Saturn, bingo!
how to make a planet using an old cd!
So if you ever find yourself needing to make an intergalactic project, all you need is a 4-inch styrofoam ball, some paint (we used Crayola), a toothpick, a CD or DVD, and some hot glue. Oh, and if you have a little diva…might want to throw in some glitter.


Egg cartons make the best paint containers.
Step 1: Cut & Paint
Cut the styrofoam ball in half for your child, then divvy up the paint. I let the Lila pour in her paint and have fun. She wanted to paint it in rainbow ROYGBIV order, but I only gave her the option of 4 colors. Little bugger mixed and made green and purple anyways.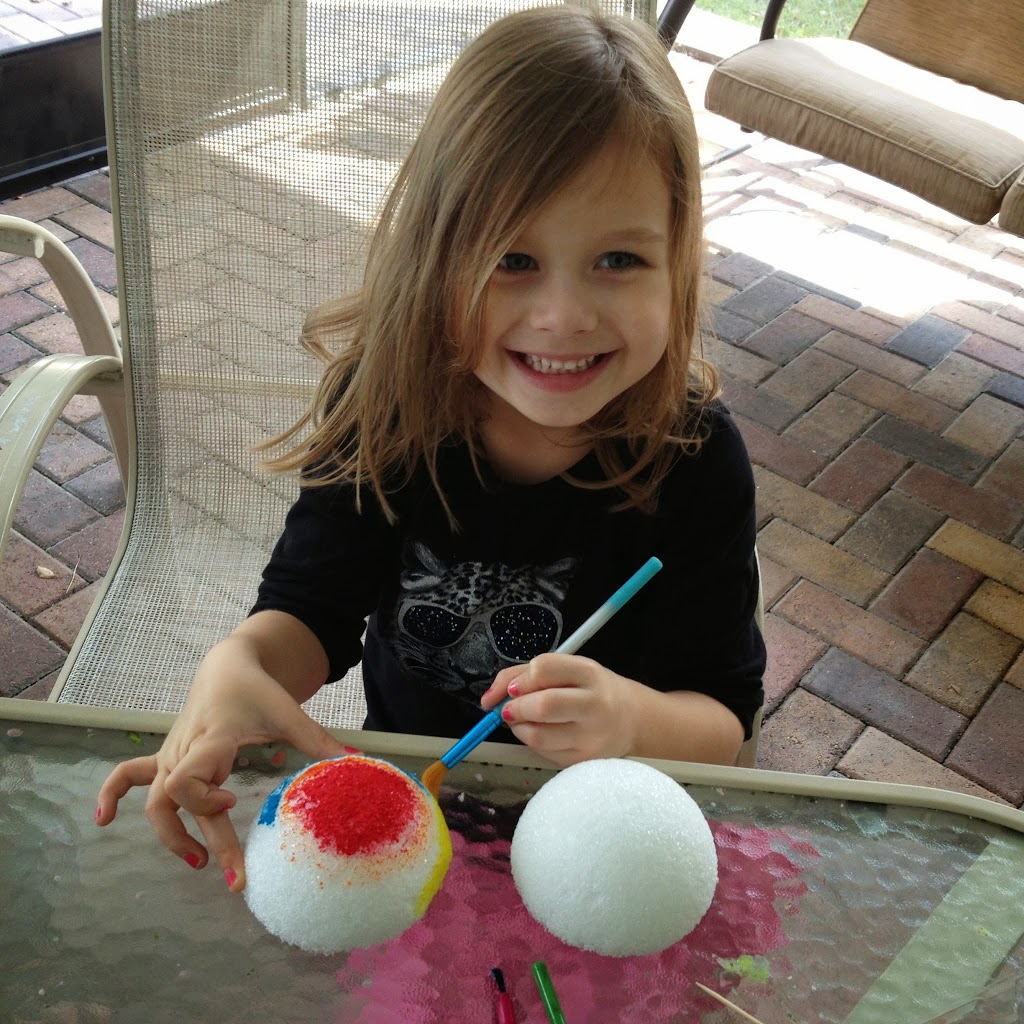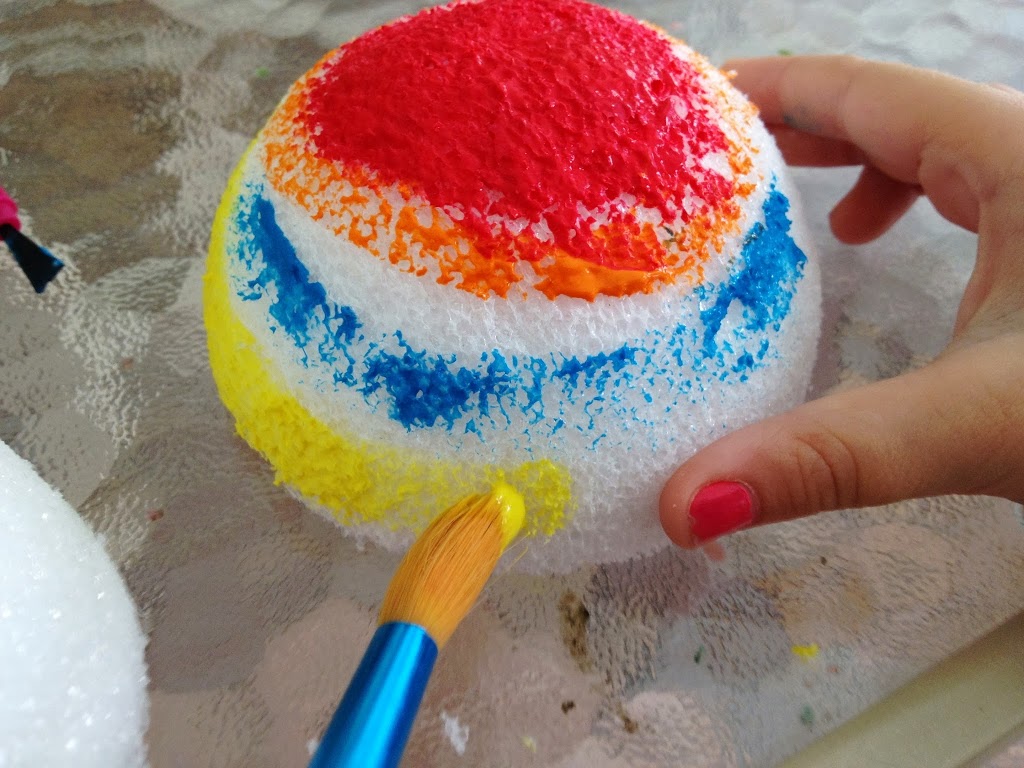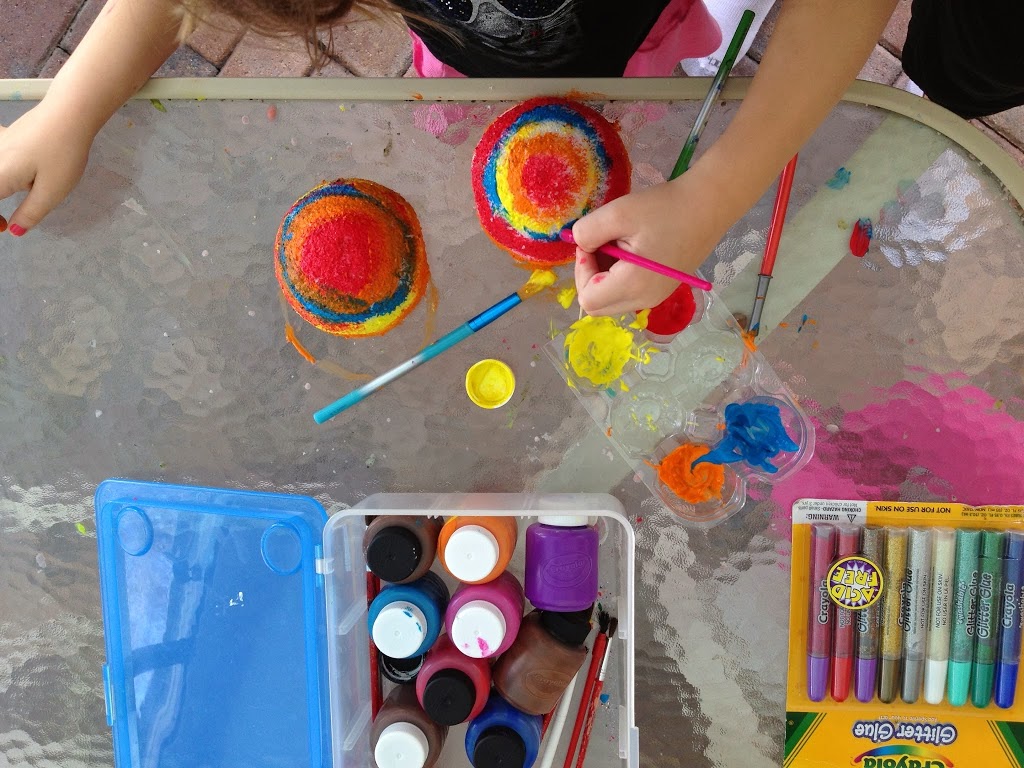 Then she decided to glitter-fy it. I always do these things outside on our old porch table, that way we don't get paint and glitter all over the house.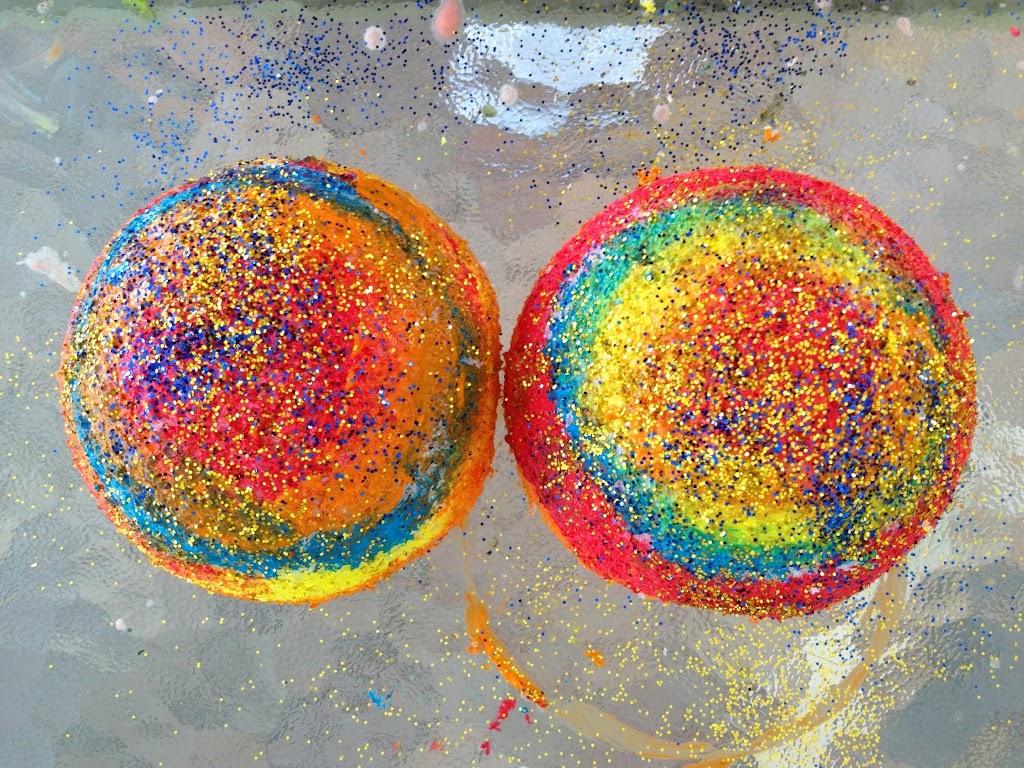 Step 2: Assemble
After it drys (during nap time) hot glue the DVD on the bottom of the planet. Then stick the toothpick in the center and add a little more glue to the top, and voila! You have the easiest planet ever.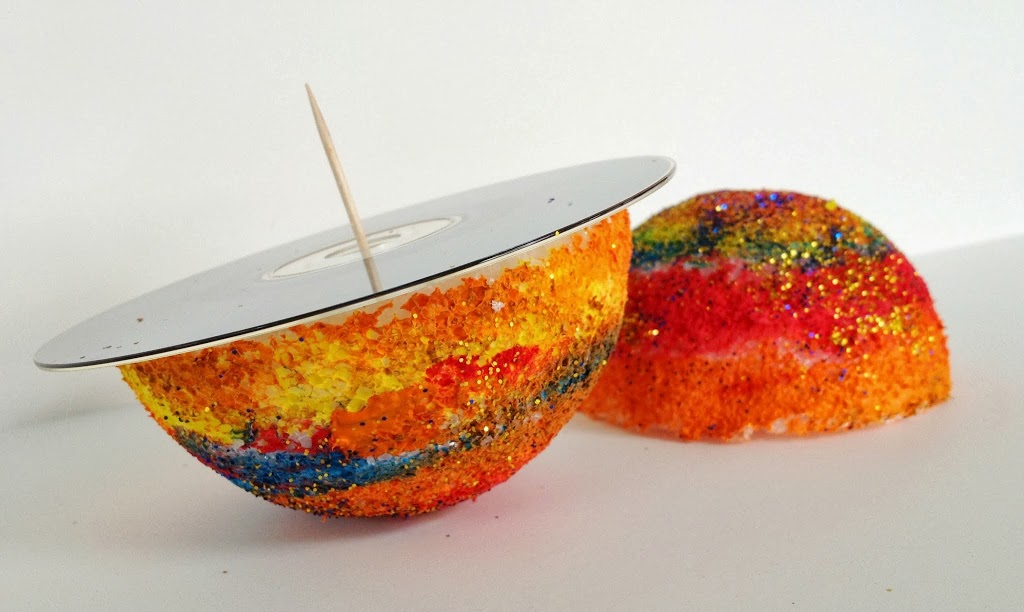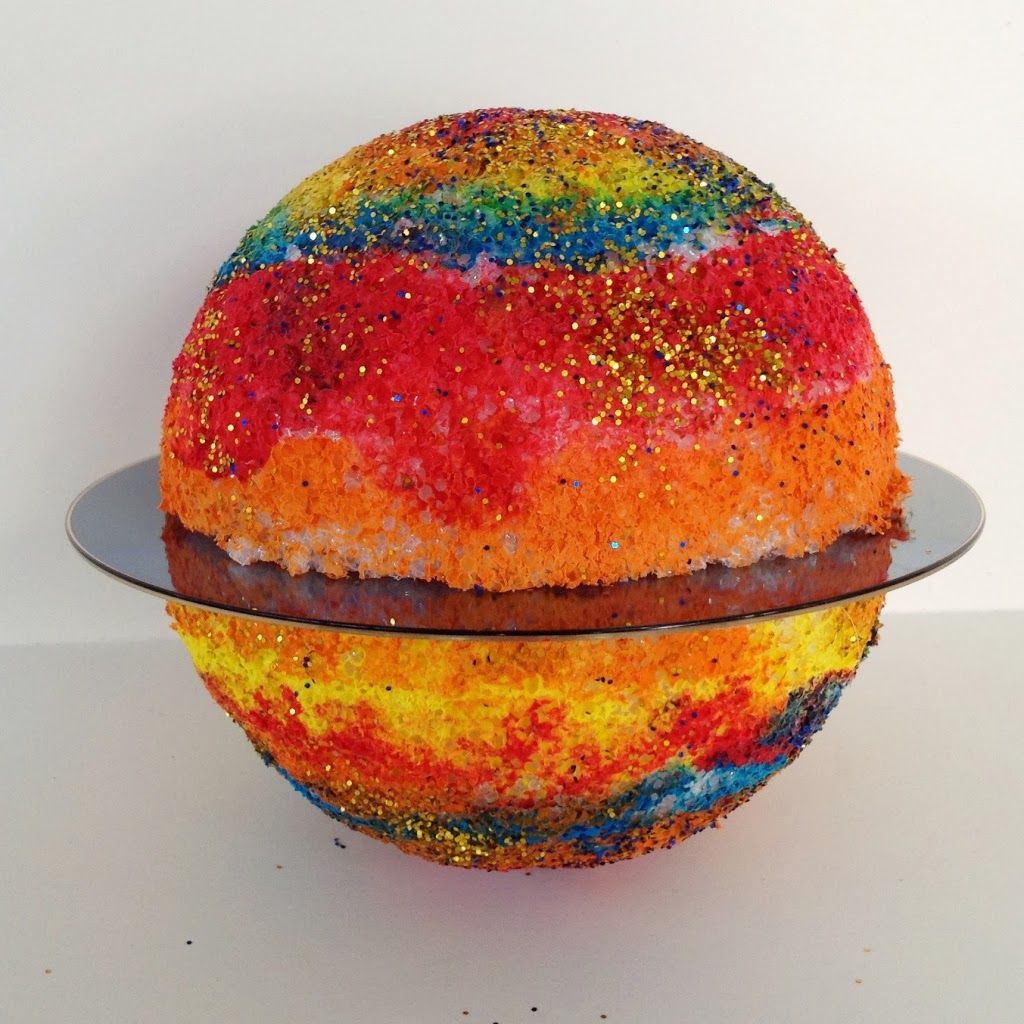 This was super easy for an almost five year old, and was cheap, because all we had to buy was the styrofoam ball. It ended up being a nice project to do while she was under the weather. I'm actually really proud of her (and me) for doing this mostly on her own. I of course put on the hot glue, but she really did this by herself. It's hard as a parent to let go and let them make a mess…but this was really fun for her. And me too. Plus I got an awesome solar system lesson…
Me: "Lila, are you sure you don't want to make Mercury, it's the red planet. Red is your favorite color."
Lila: "Uh excuse me? Mars is the red planet." (insert eye roll)
Doesn't everyone confuse Mercury and Mars? I mean it's been eons since school, or since I've watched a space movie…geez. Yep, I'm in for it. Thank you to the inventor of google…I'm going to need you…a lot in the coming years!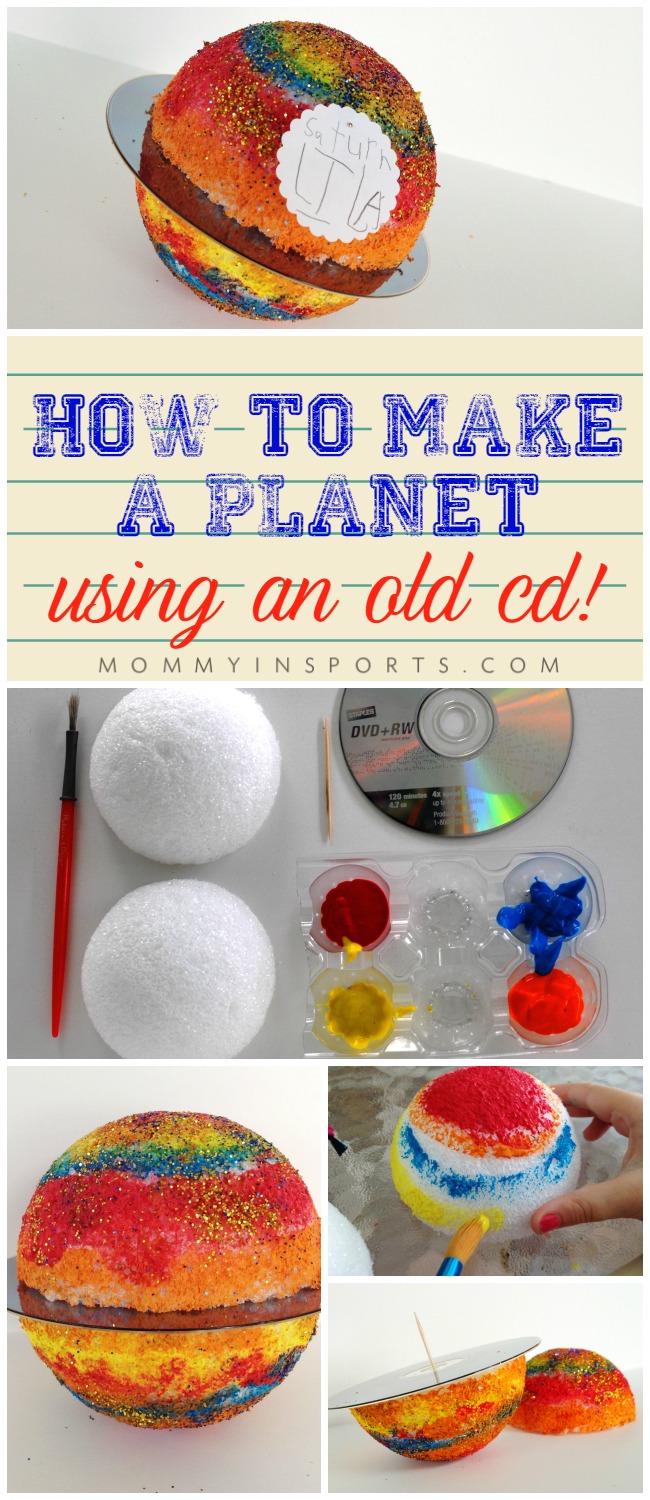 Good luck if you are attempting an out of this world school project, you can't go wrong with this one! Looking for more great art projects? Please give us a like on Facebook for more inspiration!
And if you liked this post, check out this Frozen Paint Project!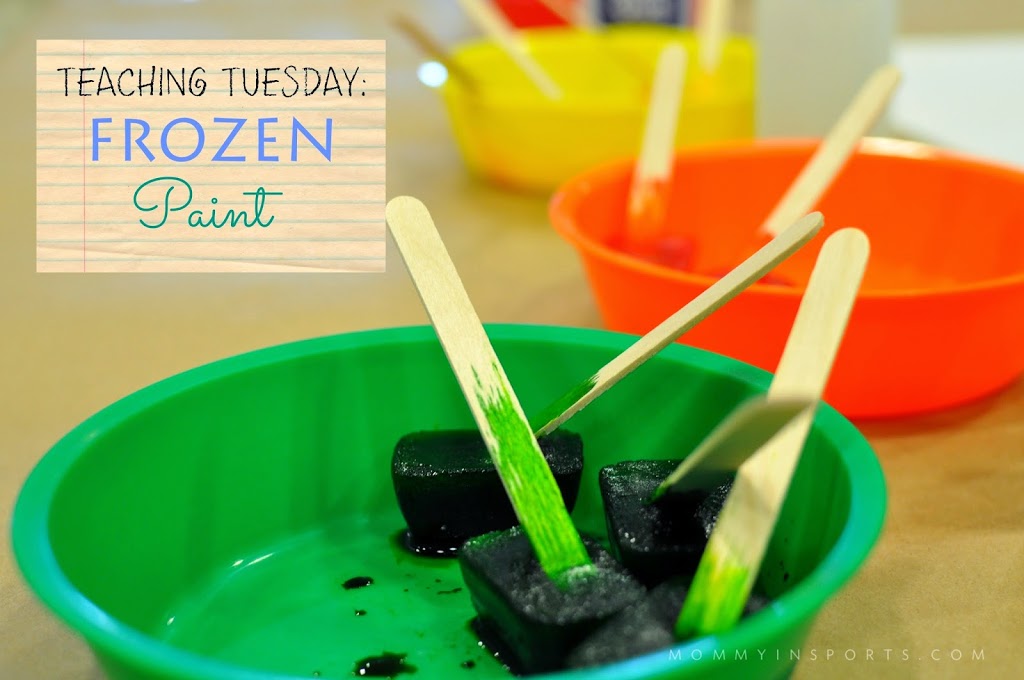 Or our Paleo Painting Activity!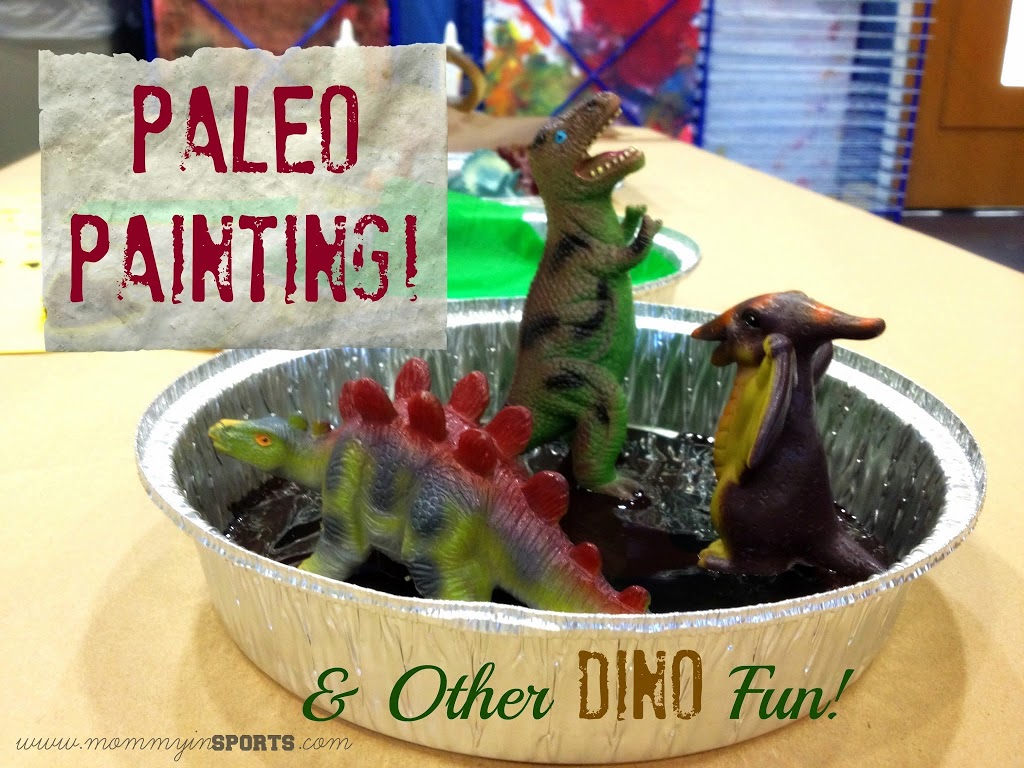 And don't forget to check out our Playdough recipes!