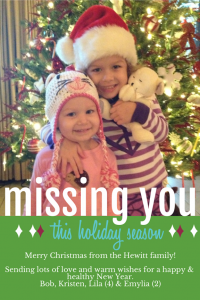 So, I'm pretty psyched to share my new favorite obsession…the Red Stamp app for iPhone. I seriously just designed my Christmas card solely on my iPhone, and literally was done in 20 minutes. 18 of those precious minutes were spent perusing the countless choices, because they are all so stinking cute I couldn't decide. Don't you just love technology? Oh, and the photo was taken on my phone as well…
Red Stamp also will either allow you to email out the card, send it to virtually any social media outlet, or they will print and send them snail mail. You can add the addresses in the app right after you finish the design. I actually emailed the file and had my hubby size it in photoshop, and manipulate it a bit. The image needs to be sharpened and exposure enhanced.
But all in all…a totally awesome time saver, and economical choice for those holiday cards, because it's free. I actually picked two designs…so this isn't the final cut. Oh and Red Stamp also has invitations, and cards for anyone occasion…not just Christmas! Hope this helps save you some time during the holiday crunch.
If you do use it…email me your card at mommyinsports@gmail.com. Don't worry, I won't judge you for not mailing it…I did that last year, and lived to blog about it.
Happy Holidays!