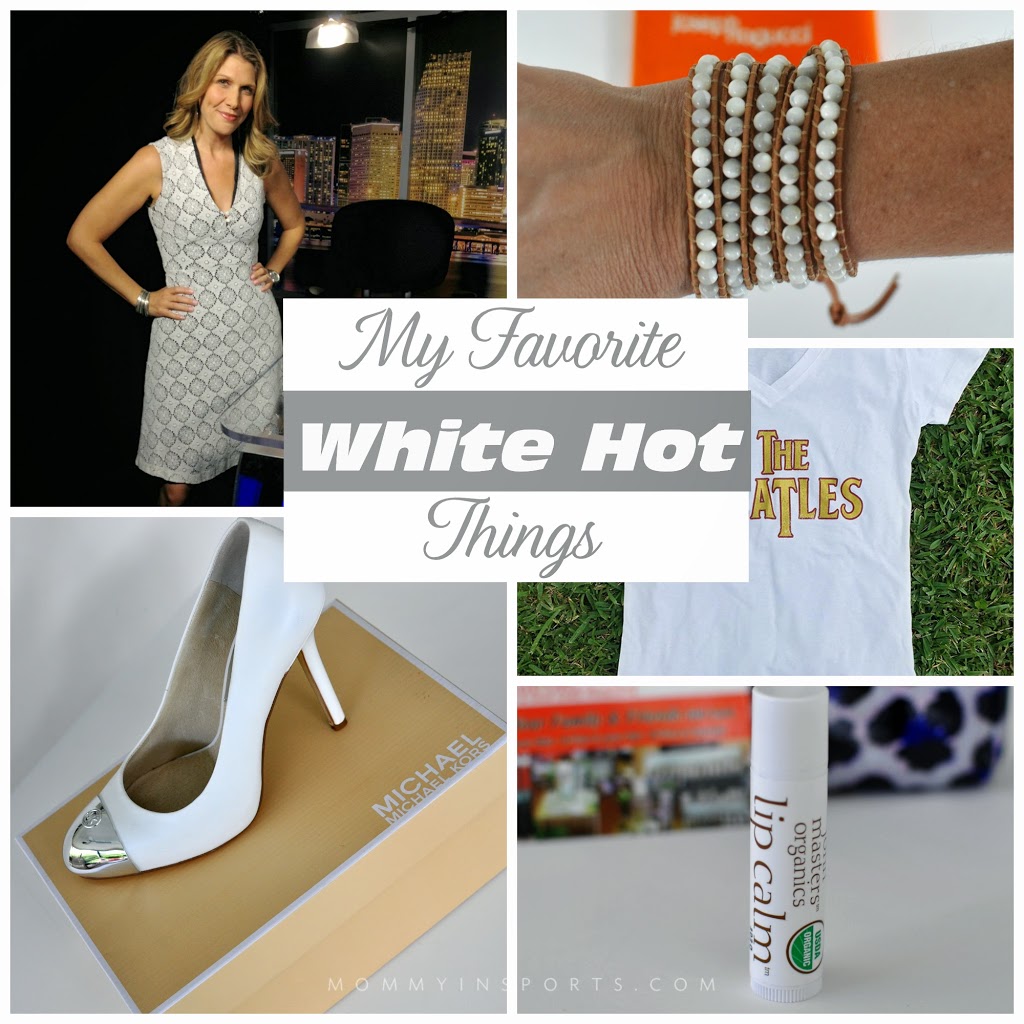 IT IS TIME…and if you are a Miami HEAT fan…you know what White Hot means! It's June and the HEAT are competing in their fourth consecutive NBA Finals and trying to three-peat. Miami has once again chosen the White Hot theme for the postseason, as all HEAT fans and employees happily wear white.
I'm lucky to have a closet full of white garbs from past seasons, but here are some of my new favorite White Hot things to wear to the NBA Finals games!
Anya Ponorovskaya
I've written about these
amazing dresses
before, but this one takes the cake. It's a gorgeous black silk base with a white embroidered overlay. And it's
so
comfortable to wear. Especially when you are walking around the American Airlines Arena all night! And I was so surprised with all the white designs currently at the Miami shop. Check them out at
35 Northeast 40th Street – Miami, FL 33137!
Joseph Nogucci Leather Wrap Bracelet
I fell in love with this Joseph Nogucci bracelet when I saw it on AprilGoLightly.com, and had to have it! It's so well constructed and even more gorgeous in person, plus it goes with so many different outfits. Perfect for summer, or a Miami HEAT game of course!
Miami HEAT fans are all about these new HEATLES t-shirts by
Lyfe Brand
. This is the Finals edition, and is a must have in any HEAT fans closet. Plus it's a rad Father's Day gift. Just sayin'!
Michael Kors Heels
Do these really need a write up? Must buy, I scored these on sale at DSW.
John Masters Lip Calm
I was recently invited to a bloggers event at
Btrue Organics
in Plantation by
Newsy Parents
, and was introduced to this amazing John Masters Organics line. I don't know about you…but I totally need lip balm all the time. Burt's Bees used to be my go to, but this one is my new fav. It's so light, smooth, and perfect for a hot summer! Plus it smells divine…as do all of their products.
Btrue Organics is having a grand opening for their second location June 12th, so stop by their new location at Market on University and try their amazing all organic skin care products and makeup! Plus they are offering mommy in SPORTS readers a chance to win a $25 gift card. Good luck!
*Disclaimer: I received a three of the products listed in order to facilitate this review – however all opinions are 100% my own.