This article includes a provided product and affiliate links. Please see bottom of post for details.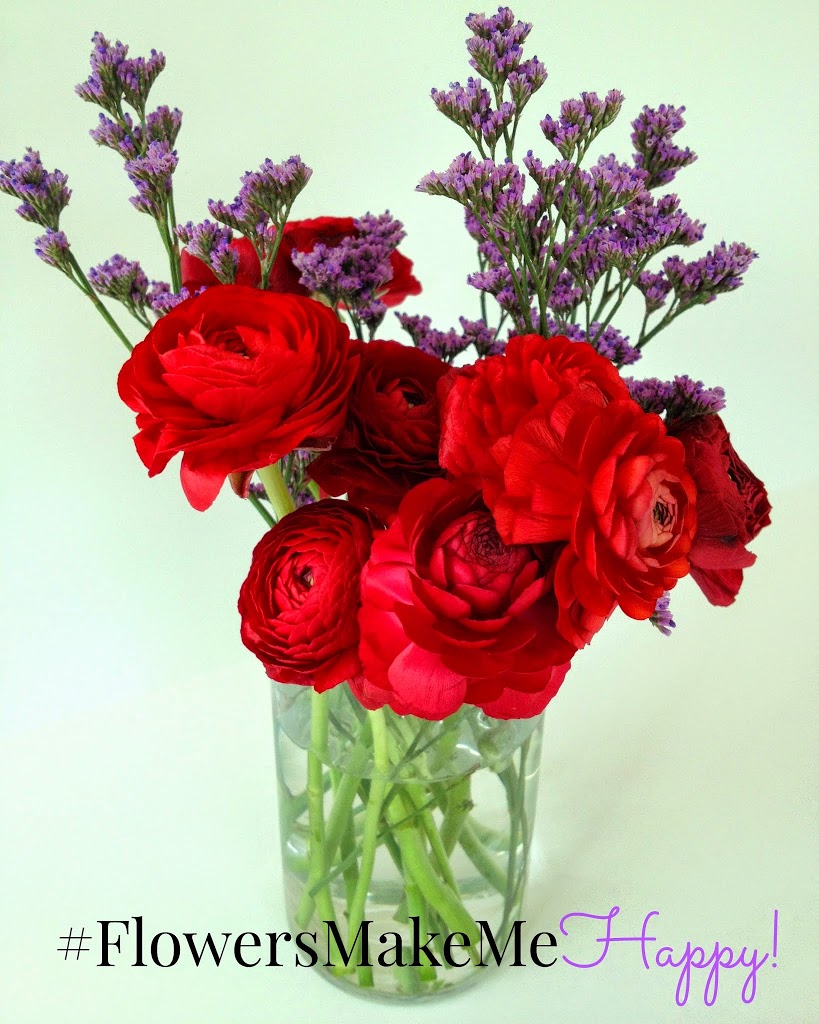 I am so addicted to instagram lately…it's like my flavor of the month. And I don't know about you, but when I'm stressed…I always flip through (hashtag) #flowersmakemehappy. That or #puppies! There's something so calming and serene about beautiful flowers. My favorite are hydrangeas, and if I didn't live in Florida and have a black thumb (lethal combo), I'd totally rock a hydrangea and rose garden. Around my white picket fence, with the Rockies as my view. Wait what was I writing about again?
Oh yeah, flowers. I mostly settle for the store bought variety. Usually whatever Publix is blooming, or on a rare occasion a Whole Foods buy. My love affair with flowers stems from a tragic childhood where my mom constantly barked at me, "Why would I buy flowers…they just die?" We had the plastic ones. I cringe just thinking of faux flowers in my house, collecting dust like the ones at my grandmothers house.
So when I received an email from
The Bouqs
, I was pretty stoked to read they wanted to send me free flowers. Woo hoo! Wait, what's the catch I asked the quirky marketing guy? No catch, he said…"but if you like them please write about them." I don't do reviews often, but how could I say no to
fresh
and gorgeous flowers?! I chose these called 'Lady Bug' straight from a volcano.
My Lady Bug bouq from The Bouqs. Pretty huh?!
One thing I was drawn to was the style of
The Bouqs
website and the simple, beautiful flowers. All the bouquets have catchy names, and are a flat price with free shipping. No fillers, no cheesy vases, just farm fresh flowers delivered to your door just a few days after they are cut. They also have just 40 bouquets to choose from (not too many annoying choices like other sites!), and don't try to sell you chocolates, teddy bears, and balloons.
Oh yeah, and the price isn't followed by a .99. Yes these flowers were $40 bucks, and were a little small…but they were pretty, came in nice and environmentally friendly packaging, and made me happy. Isn't that what matters?!
Mother's Day is coming up fast folks, on May 11th…so if you are thinking of sending mom, or your wife, or even your daughter (how sweet!) flowers, consider trying this company. I love their story and their humor. But next time I order, I'm going with a bit bigger 'Bouq' for my mom. I rarely send her flowers and she deserves them. Even if they will die…at least they died making her happy!
If you would like to send flowers through
The Bouqs
, they are offering mommy in SPORTS readers 15% off your first purchase. Just use the code 'WELCOME15' at checkout. Don't ya just love a discount?!
Disclosure: I received a free bouquet to facilitate this review. This post contains affiliate links, however all opinions are my own.