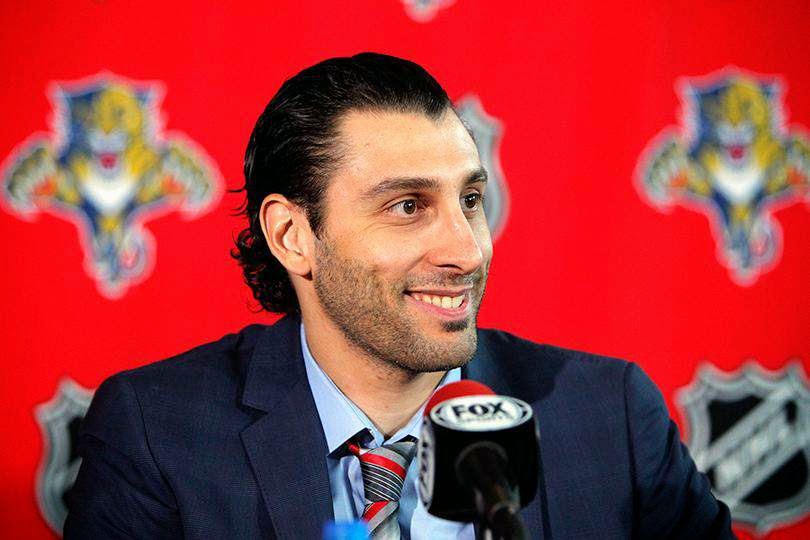 Welcome home Roberto!
To quote my friend, former co-worker, and Panthers PA Announcer Bill Murphy, "It's a hockey night in South Florida!" Well at least for a few more weeks.
If you haven't been to a Florida Panthers hockey game in a while…you might want to reconsider stopping by Sunrise. Things have changed a bit at the BB&T Center in Broward this year, and if the trade deadline moves are any indication…better days are here, and quite possibly here to stay.
Yes the Panthers have been dismal in the past decade, only making the postseason once. And yes the building is approaching its 17th birthday. But it appears that under the ownership of military man Vinnie Viola, winning is imperative and imminent for this Florida franchise.
I was asked to produce an Inside the Panthers show for FOX Sports Florida this month, and spent quite a bit of time with Doug Cifu, Rory Babich and Travis Viola. The one thing that resonated throughout all the interviews and interaction with the teams leaders was commitment; commitment to the community and commitment to winning.
Since the Cats re-acquired one of South Florida's favorite goalies (and mine too), Roberto Luongo, I decided to take my kids to a game last Sunday. Our first game of the season, and our girls first hockey game, ever. The crowd was actually pretty full for a day that the HEAT were also playing an afternoon game in Miami. And the Panthers were honoring Scott Mellanby as part of the 20th Anniversary, so my kids were thrilled to play with a bobblehead. We have two of them now. If you do decide to bring your family to a hockey game, here are a few tips:
1. Dress warm! Yes it is cold, and a hoodie and/or hat is necessary for our warm blooded little friends.
Emy (2) mesmerized by the scoreboard 'Big Red' and the music.
2. If you have younger kids, come well rested. We boldly went sans nap with both our girls, and they were wired. Thank goodness for the candy bar after the 1st period right outside our section.


I want candy….
3. Explain ahead of time that the sport is a bit rough. We witnessed a good fight a few minutes into the start of the game. My 5 year old was stunned, "Why are they so angry daddy? (sniffle) They should use their words not their hands."
Lila in disbelief watching grown men fight, her Dad urging her to look away.
Though the season is coming to a close, there's still time for a quick trip to Sunrise! A family of four can sit in the lower bowl for under $100, quite a bargain in this pricey South Florida market. The last game of the season is April 12th, and there are quite a few home games remaining. There are lots of activites for kids both inside and outside as well, and it's easy to hunt down Stanley C. Panther. Enjoy the game and the cold…summer temps are almost here!
Be sure to tune into Inside the Panthers: A New Direction airing on FOX Sports Florida all month long!